This year, Youth Express Network celebrates 25 years of work and action towards Social Inclusion of Young People. We wanted to take this celebration as an opportunity to put a spotlight on some of the ENTER Recommendation, a tool we often use to teach Young People about the Access of Social Rights.
Our #12actions project aims at dedicating each month to one of the ENTER Recommendation by doing, initiating or communicating on various ways to implement these recommendation and by doing so, contribute to a better access of Social Rights for young people.
ENTER recommendation #5:
Education and training.
Youth Express Network has organised several trainings during the past 25 years! As a matter of fact, we did one of those this month! We thought it would be an interesting example of what can be done at local, European and International level, to provide youth and social/youth workers with education and training on Social Rights and how to access them.
Training of trainers
The training of trainers "The Art of Togetherness" was the first activity of our work plan of 2018: "ArtSI: The Art of Social Inclusion". It took place at the European Youth Center of Strasbourg between the 11th and 17th of May 2018 and was supported by the European Youth Foundation of the Council of Europe.
The Aim of this training was to grow and train a new generation of Y-E-N trainers and facilitators, able to make an impact on young people's lives using artistic expression to promote empowerment, full access to social rights and a sense of Togetherness.
The training gathered 25 youth and social workers coming from 18 different countries! 24 youth organisations from all over Europe were represented.
READ MORE ON THE TRAINING
PHOTO ALBUM

Regional Youth Exchanges
The work plan "ArtSI: The Art of Social Inclusion" will continue its work through 3 regional youth exchanges between the months of July and September. During these Youth Exchanges, the participants of our training of trainers will become youth leaders and facilitate the activities.
Together, they will put to practice the knowledge, skills and competences they got from the training and guide the young people through topics such as: youth expression, peacebuilding and conflict transformation, social inclusion of young refugees and their transition from childhood to adulthood, youth expression, intercultural dialogue and social inclusion of minorities.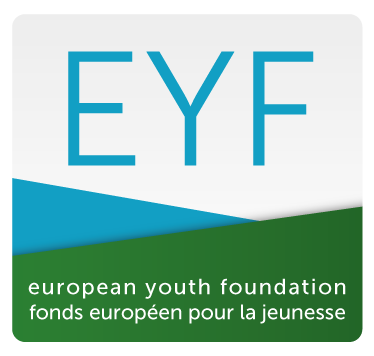 Activity supported by the European Youth Foundation of the Council of Europe