During the third day of our Partnership Building Activity, the participants were introduced with more details on Y-E-N's values and its Vision 2020, the contradictory notions of Integration and Inclusion, and the ENTER Recommendation.
The rest of the day was dedicated to 4 inspiring Study Visits of local social and youth initiatives and local organisations.
The first two visits were located in the same property, an old hat factory rehabilitated and now kept alive by a few beautiful initiatives. Our first stop was at the Non-Profit Social Enterprise AMBASADA. Created on 2014, AMBASADA forms a meeting place for NGO's, freelancers, artists, musicians, passionate people and, among others, young people with disadvantaged backgrounds. The participants were able to get advices on project guidelines and left the place with a beautiful example of good practice at local level.
We then visited another project installed in a little building a few meters away from Ambassada's backyard, Basca, a human scaled initiative focused on circus and art. From circus workshops to cultural events such as art festivals, Barca aims at having positive social impact on young people and the community.
The third visit was actually an encounter as we met with Ghita, co-founder of the Butterfly Dreamer Organisation (who also kindly accepted to facilitate our GA a few days before) who presented to our participants the organisation, its network of over 40 organisations throughout the world and their passionate work.
Last but not least, we went on a walk to join Eugen, one of the founders of Youth Express Network. He showed us the office of our member organisation, the Intercultural Institute of Timisoara and explained to us its daily activities, its structure. We also had the chance to hear him tell us the history of the city of Timisoara and its role in the Romanian Revolution in December 1989.
What a day for motivations and productive energy! Day 4 and 5 will be the beginning of the group's main objective: coming up with projects for Y-E-N's Work Plan of 2018. They certainly will not be lacking of ideas after this day!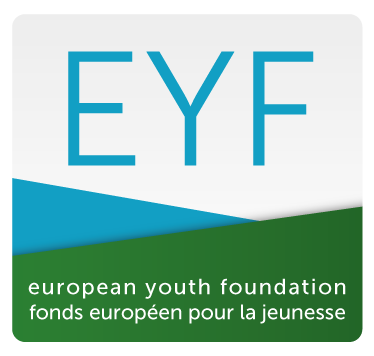 Activity supported by the European Youth Foundation of the Council of Europe